Welcome to the 2020 Member Tournaments
Scroll through all of the tournaments and mark your calendars for some great competitions and fun this year! Please make sure you look at the registration deadlines so you don't miss out on participating.
The WidowMaker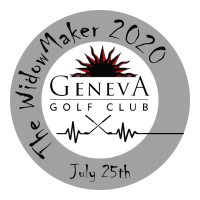 Partner up with your spouse on Saturday July 25th for an AMAZING DATE NIGHT! Join us for a 9 hole Chapman (modified alternate shot format) and a Full Surf & Turf Dinner in this years WidowMaker! Both players will tee off, each partner will hit the from the other persons tee shot. The ball in the best position will be selected and then play alternate shot until the ball is holed! There will only be one score for the team.
Sample Itinerary: Babysitter arrives at 2pm, Swing over to the Grill for a quick pre-game cocktail and maybe roll a few putts, Shotgun start at 3pm and Enjoy a great dinner around 6pm
Saturday July 25th | Shotgun start at 3pm | Surf & Turf Dinner to Follow

$60 per Couple (members) | $100 per Couple (non members)
| | |
| --- | --- |
| Event Date | 07-25-2020 3:00 pm |
| Event End Date | 07-25-2020 10:00 pm |
| Registration Start Date | 06-30-2020 |
| Capacity | 80 |
| Registered | 6 |
| Cut off date | 07-24-2020 |
4 Person Scratch Tournament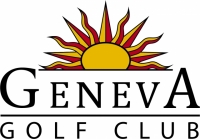 Welcome to the 4 Person Scratch Event! Teams consisting of 4 Amateurs OR 1 Professional and 3 Amateurs will tee it up for top honors on Monday August 2nd! There will be a separate Professional Purse as well as Individual and Team Prizes for the Amateurs. This event is played a scratch...which means no handicaps will be used throughout the event. Team Scores will be calculated by selecting the two low gross scores on each hole. Put the peg in the ground and may the best team win!
Different Tees will be used during this event:
Men Professionals: Black Tees Women Professionals: White Tees
Men Amateurs: Blue Tees Women Amateurs: Gold Tees
Once you finished chasing the little white ball around the course, a full Steak Dinner will be served!
Monday August 2nd | Shotgun start at 2pm | Greens Fee with Cart | Prizes | Steak Dinner to Follow

$80 per Person (members) | $100 per Person (non members)

Geneva 4 Person Scratch Flyer
| | |
| --- | --- |
| Event Date | 08-02-2020 2:00 pm |
| Event End Date | 08-02-2020 10:00 pm |
| Registration Start Date | 06-30-2020 |
| Capacity | 120 |
| Registered | 0 |
| Cut off date | 08-01-2020 12:00 pm |